Birchbox Reviews: "Special Occasion February" – You Missed Out!
---
Sometimes it's nice to watch a good movie, enjoy a smoothie, take a relaxing bath, or eat a tasty piece of chocolate. But did you know that you can treat yourself to some top-notch beauty products every month too?  Today, I want to share with you everything you need to know about Birchbox and all the fantastic treasures that come with it!
What is Birchbox?
Trying out the latest beauty products can be a little challenging these days. With all the newest lotions, creams, shampoos, and perfumes coming out, it can be quite overwhelming and confusing to know which ones to spend money on. You may be asking yourself,"Which product should I try first" or "I can't possibly afford all the latest beauty gear at once!" You can throw all that confusion away with a monthly subscription to Birchbox.
Birchbox is the perfect way for you to easily and conveniently try many of the latest beauty products all at the same time without spending a fortune! Inside these cute little boxes, you will discover all kinds of top-notch beauty products that you will enjoy treating yourself to every month. It's like receiving a surprise secret gift every month!
Another really amazing aspect of Birchbox is once you sign up, you can customize different products you will receive to your own style. Each item you will get in your box is a sample version of a full-size product. Some of these sample sizes are what I'd consider more than samples. I've been using one particular "sample" of shampoo for about a week now! If you fall in love with the sample, you can purchase the full-size version on the Birchbox website.
That's right. You won't ever need to experience the frustration of buying a large size of any particular product only to find out that you don't like it in the slightest bit. To this day, I still have products I can't stand that I bought over a year ago. I'll never have this problem again now that I have Birchbox.
Birchbox History
Six years ago, founders Katia and Hayley had a dream they wanted to make a reality. They each saw a problem with the always-growing beauty product market. With new products being released all the time, it increasingly gets more difficult for customers to try out all of the latest products and not spend a fortune.
Their dream was to make a way for women to enjoy all the latest products at once without going bankrupt in the process. And that is when they came up with a monthly subscription box. After they created their subscription box (with multiple different beauty products), they began to ship boxes once a month right to the doorstep of excited customers. They shipped their first box in September of 2010. With the success, they experienced that September, they then realized that they should not only reach out to women, but also to men. In April of 2012, a Birchbox subscription for men was launched. With millions of boxes shipped, Katia and Hayley made their dream of helping people find products they love and enjoy a reality.
Why I Love Birchbox
I love beauty supplies! I mean, what gal doesn't? And this is one reason why I love Birchbox. Every month, I wait in anticipation to the surprise of a new lip balm, perfume, eyeliner, or any other kind of beauty-related product that will arrive in my monthly Birchbox. It is so much fun because every month there is always a little package on my doorstep just waiting for me to open it! I love the surprise waiting inside the box, and it makes my day whenever I receive my adorable little package. Some months they'll even throw in a little extra gift!
I have never gotten anything I didn't like, and am always looking forward to the next box. I've always been completely satisfied with every product I have gotten so far and have never had any reason to complain. Ever since I first signed up, I've been using Birchbox's products daily.
I also love how each box I get goes with the season. For example, in the July box, you might receive moisturizing sunscreen, a sun filter for color-treated hair, coconut-scented lotion, and a light floral-scented perfume. In the winter months, I've received lots of different leave-in conditioners and moisturizing lotions for those dry and cold days that are so harsh on hair and skin.
Another reason why I adore Birchbox is that I can customize my preferences according to the kinds of products I like. Once you've created an account, you will have your own personal beauty profile.
There you can fill out your hair type, skin type, and personal style. Based on what you fill out in your beauty profile, you will receive products that match your description. So, whether you like glitz and glamor or earthy and natural, Birchbox will send you your favorite style.
The only negative I have about some of the products I've received thus far is that not all of them are all-natural. That being said, many of the products I've gotten are natural, organic, and vegan! So, I at least wanted to make mention of this so that any of you readers who sign up wouldn't be confused if you happened to receive a chapped stick that had a synthetic ingredient in it. In any case, since they're only samples, I'm not actually wasting money and don't need to use them long-term.
I love Birchbox, and if you're looking for a monthly beauty box to subscribe to, Birchbox is the obvious choice.
Why is Birchbox a Good Choice?
It's important that we, as women pamper ourselves once in a while. With all the hustle and bustle we get ourselves into, sometimes it's nice to just stop and relax. Whether you enjoy relaxing in a hot bath or going out on a date with your hubby, it's important for you to pamper yourself. With the products you will receive in your Birchbox, you can create your own spa at home or give yourself a makeover for your night out with your spouse. So, indulge in each new surprise product you get!
Another great perk with Birchbox is that you can receive points that accrue over time! For every 100 points, you get 10 dollars off in the Birchbox store. I've prepared a list to show you how to earn points and use them.
How to Earn Points With Birchbox:
You can earn points by inviting friends
Every 1$ you spend in the Birchbox store is 1 point earned
100 points earned is 10$ in the Birchbox store
Win points by reviewing products
Combine your points with coupon codes for even more savings
There are a lot of fantastic benefits to subscribing to Birchbox. Without a doubt, you will always enjoy and indulge in your monthly box!
Fabulous February's Box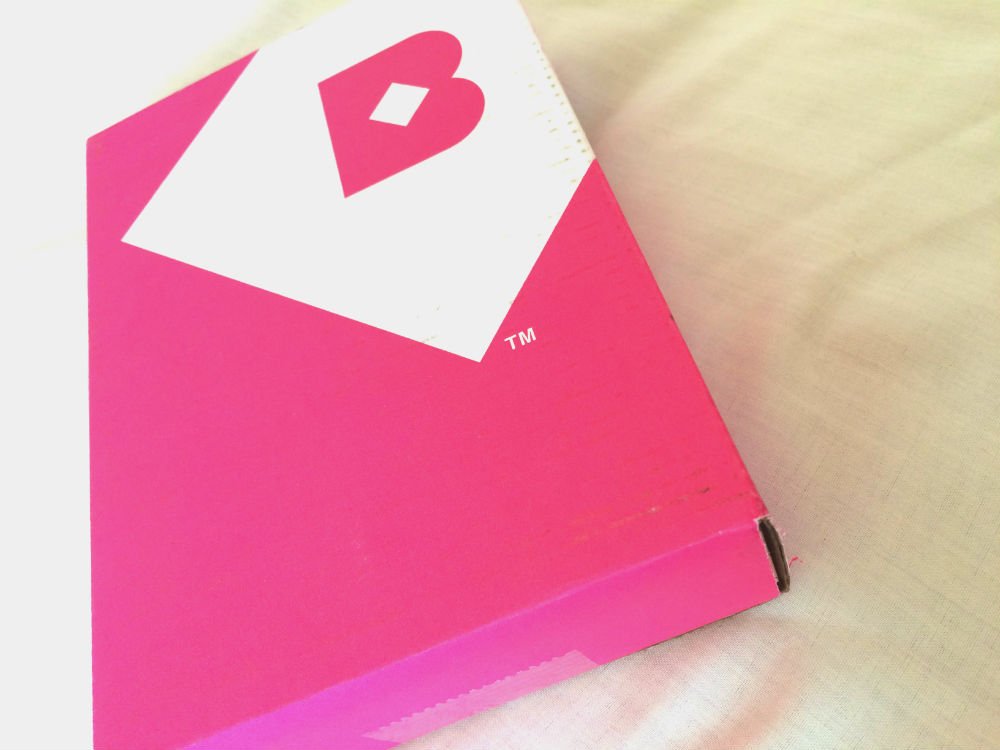 The Reveal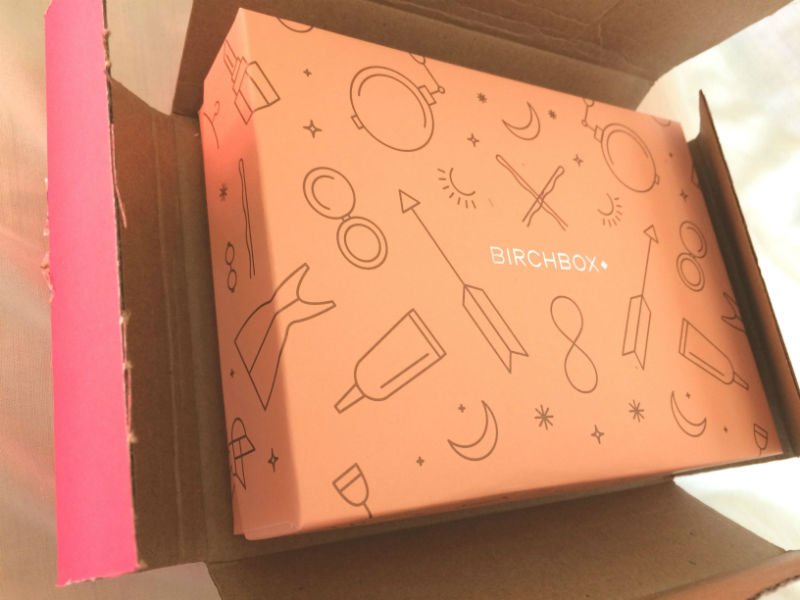 What's really fun about these little boxes is you can use them for all kinds of different things. You can use them for organization and storage (I like to store makeup and hair supplies). And you can even use them as gift boxes.
Now, let's see what's inside!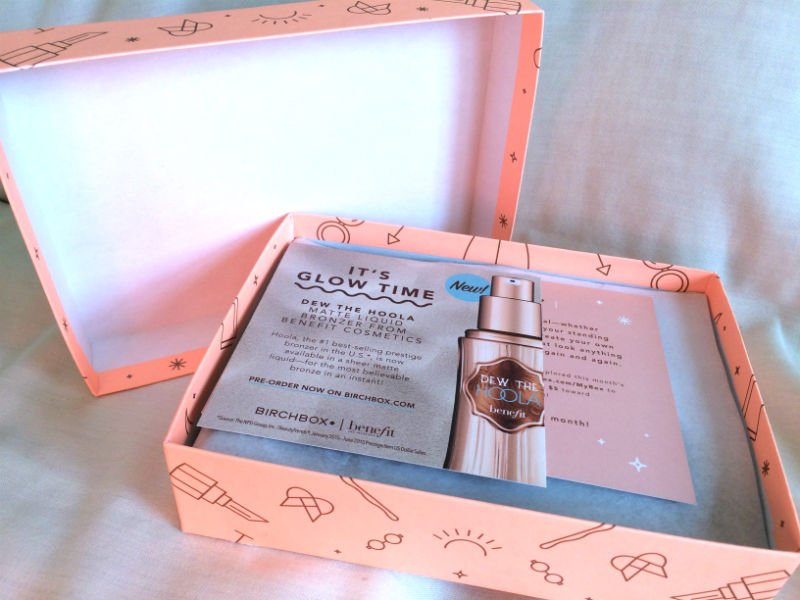 February Box Contents:
I really enjoyed this months box a lot. The shampoo and conditioner smelled amazing! My hair smelled great for days after washing it once with the shampoo and conditioner.
The lip balm was another really great product. It goes on clear, but after applying it, the balm slightly colors your lips to match your very own skin tone.
The exfoliating peel-off face mask refreshed my skin and made it feel soft and smooth. I love face masks anyway, and this one in particular not only smells fantastic but really moisturizes my face.
The perfume was my favorite! The fragrance had a light, sweet, refreshing scent. It also lasted a long time after I applied it to my wrists. I think I'll have to buy the full version of it when I'm finished with the sample!
So far, I have always loved each box I've received, and I'm very excited to see what they come up with in future months. February's box, in particular, was really great! I can't wait to see what I will get in March!
Buying the Full-Size Products
Trying out the new products you receive in your Birchbox has a lot of great benefits! Not only do you get a lot of great stuff each month, but just being able to sample these lovely products helps you to get a feel of their quality and whether or not you'd actually like to use them.
After you try out the different beauty supplies, you can know exactly which products are the best for you. Once you've found that 'really great product', you can simply go to Birchbox.com and buy the full version. So, as new beauty products come out, Birchbox will enable you to keep up-to-date with the latest and greatest.
Birchbox Shop
The Birchbox shop has full-sized versions of the sample products you get in your monthly Birchbox. The Birchbox shop also has detailed categories to help you find the products you want. Shopping on Birchbox is incredibly easy, and you can read hundreds of reviews on all the products represented.
You can browse other products in the shop too! You may want to try out something new, like a full-size mascara that really appeals to your style. Or, if you've received perfume from a particular company on Birchbox, you may want to try their other scents as well.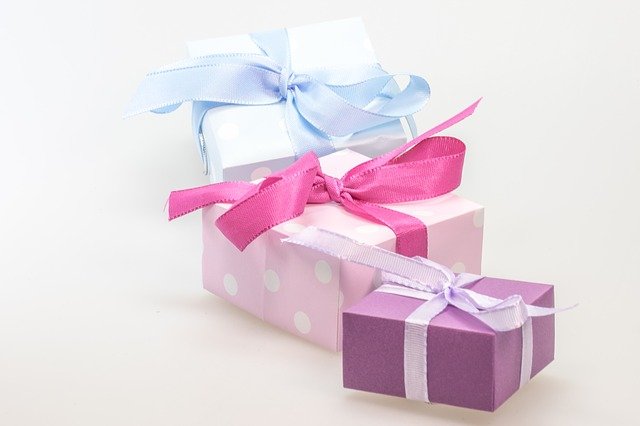 Want to find that perfect gift for your best friend? The Birchbox shop is the best place to find that special gift. You could get them something you've sampled (and loved) in your monthly Birchbox, or you may want to give them a trending product with all the very best reviews.
Ultimately, it's up to you, but whatever you decide, you will be completely satisfied with your purchase. When you're friend gets their gift from you, they'll be like "Where did you get this? It's absolutely amazing?".
Did you know you can also shop by the brand? You can choose your favorite brand or browse through hundreds of other top-quality name brands. Also, one thing I like about Birchbox is that there are a lot of high-quality brands available that aren't affiliated with the big names in the beauty industry that we're all familiar with. That means that I can help support a smaller company that makes a high-quality product, which is what I'd prefer anyway.
If you're like me, I often can't decide which specific products I want when I shop because I want them all! So, to prevent my husband from having a coronary, there's thankfully an option to check out the best sellers. So if I'm not able to make a choice, I can go with an item that a lot of other people like as opposed to buying items I'm unsure about. I can then purchase other items later if I'm feeling adventurous after I've used up my existing products.
Every item you click on will have lots of detailed reviews of that particular product. Some of the products even have up to 60,000 reviews! There are also helpful product filters to make your time shopping more efficient.
Birchbox shop makes shopping for your favorite beauty supplies fun and easy! Plus, you get free shipping with every purchase over $50! I think you will find that shopping on Birchbox is pleasant and fun.
Why You Need to Try Birchbox
It really is important for you to pamper yourself, and that is why I recommend Birchbox. Getting a little package in the mail once a month is so much fun. The anticipation of knowing that new beauty supplies are on the way is always so exciting! Birchbox is a wonderful experience that every lady can enjoy. So don't hesitate to treat yourself. Birchbox is the best and most enjoyable monthly beauty subscription box out there.
Warning:
Addictions relating to checking the mail have been reported.
Frequent feelings of anticipation may be experienced
If your Birchbox hasn't arrived, you may experience feelings of disappointment or tragedy.
---
I enjoy providing you with all you need to know about how great Birchbox really is. I hope this review was helpful to you. As always, I love hearing from my readers. So, if you have any questions, please feel free to ask!
Sincerely yours,
Cora-