Natural Homemade Pina Colada Recipes to Die For
---
If you love smoothies or homemade juices, then I'm certain you've heard of the renowned Pina Colada. This is a Puerto Rican drink made of pineapple and rum mixed with sweet coconut delight. The blend of these three ingredients creates a flavorful experience for the taste buds.
If you need to get away and experience life in the tropics, just head into your kitchen. While you may not be able to take a vacation quite yet, flavorful tastes of pineapple, coconut, and rum will get you halfway there. After all, the Pina Colada is indeed the drink of the tropics.
History of the Pina Colada
While the Pina Colada has been around for awhile, it's not as ancient as some might think. The earliest known instance of the drink in history appears in the 19th century. The legend goes that a Puerto Rican pirate named Roberto Cofresi created a beverage to boost the morale of his crew. By the way, Jack Sparrow was nowhere to be found this time even though it sounds like something he might think up!
Cofresi decided to use the ingredients available to create a sweet cocktail of pineapple, rum, and coconut. Do these ingredients sound familiar? That's right, these are the three ingredients that make up what's known today as the Pina Colada. The legend goes on to say that Cofresi met his demise on a particular day in March 1825 when he and his crew were captured and executed by a firing squad.
On a lighter note, though it's said this recipe was lost, the drink has continued on down through the centuries. Unless, of course, it wasn't created by the abovementioned pirate (as is the belief of some). It's said that a barman by the name of Ramon Marrero from the Caribe Hilton (Puerto Rico) created the blend in 1954. He claims to have experimented with his blend for 3 months before he finally settled on the ingredients found in today's Pina Colada. Ramon went on to serve this famous drink for 35 years, at which time Puerto Rico officially named the Pina Colada it's national drink.
So, while we may not know who exactly came up with this amazing drink, it yet remains the taste of the tropics to this day. Well, enough said about the history of this special blend, let's move on to the recipes!
3 Simple Recipes for Making Natural Pina Colada's
While the main ingredients are basically the same as we mentioned earlier, there are many variations of this recipe to choose from. Also, for non-alcoholic versions, the rum can be left out. So, while Pina Coladas are easily found in bars and restaurants, you'll find that you can make them just as easily as home. Plus, drinks available in bars and restaurants are often plagued with high fructose corn syrup and any number of other synthetic ingredients.
Making this wonderful tropical delight is quite simple. With tasty ingredients and a blender, you can make a pina colada that will delight your palette. We are going to go through three healthy recipes for making this traditional cocktail. Depending on one's preferences, Pina Coladas can be served over ice, without ice, or frozen.
-1- Time Honored Traditional Pina Colada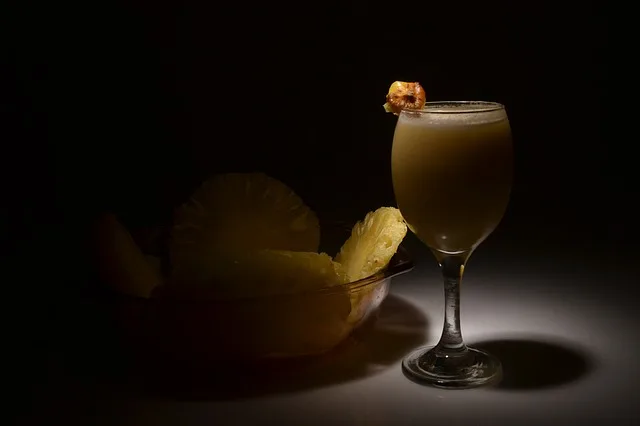 Ingredients:
2 Ounces White Rum
1 Ounce of Coconut Cream
3 Ounces of Pineapple juice
1 Cup of Crushed Ice
1 Slice of Pineapple
Instructions:
Put the cup of crushed ice into the blender. If you don't have an easy way of crushing your ice, just use ice cubes. Using crushed ice will ensure a smoother consistency and less time blending.
Add the coconut cream. The coconut cream will give your drink a fresh tropical coconut taste without being overpowering. Remember, you are making a cocktail. Hence, you need to balance the taste of various ingredients.
Add the rum. There's nothing quite like the uniquely sweet taste of rum. If you want a non-alcoholic drink, you can always omit the rum. However, rum is integral to the official Puerto Rican drink. Nonetheless, it all depends on your preference.
Blend all ingredients on the medium setting. Make sure they are well mixed before ceasing operation. The final mixture should be creamy, smooth, and sweet.
Prepare and serve. Now that your pina colada is ready to serve, empty the drink into a tall glass. Since presentation matters when serving food and drinks, garnish your drink with the pineapple slice.
There's nothing like drinking a cold and refreshing Pina Colada on a hot summer day. This drink is great for summer get-togethers, graduation parties (without the alcohol), or as a fancy drink at your weekly cookout. Whatever the case, summers just aren't the same without treating yourself to this tropical tradition.
-2- Breathtaking Frozen Pina Colada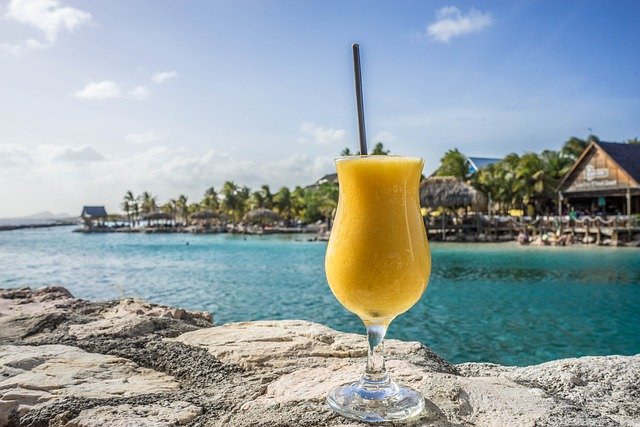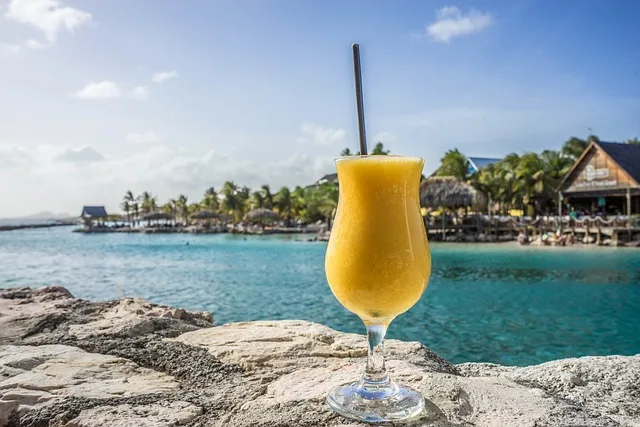 Ingredients:
6 Ounces of Pineapple Juice,
3 Ounces of Coconut Cream,
2 Cups of Crushed Ice,
2 Ounces of Rum,
1 1/2 Ounces of Heavy Cream
1 Maraschino Cherry
Instructions:
Place the ice in the blender. Using a high setting, blend it vigorously. Keep blending your ice until no large chunks remain. If your blender isn't able to blend ice very well, no problem, just continue to the next step. Blending your ice beforehand will ensure that your drink is smooth and creamy. You don't want any "crunch" in your final served drink. Smooth is creamy is the goal in the end result.
Place remaining ingredients in the blender. Add the pineapple juice, rum, coconut cream, and heavy cream to your blender. On a high speed, blend the ingredients, until they form a thick mixture. If you weren't able to blend the ice in the prior step, your blender should do just fine with the additional liquid ingredients. Just be sure that there are no ice chunks before serving.
Pour. At this stage, your frozen pina colada is ready. If you're feeling fancy, pour your drink into a tall glass or hurricane glass.
Prepare and serve. Now it's time to add the last final touch to the drink. Cut a slit in your maraschino cherry and garnish the rim of your glass. You could also add a pineapple wedge if you'd like. Add a straw and enjoy the drink. You can savor it anytime, especially when it is hot outside.
Your children will love this cold treat after they come in from a full day of playing outside in the hot sun (without the rum). Better yet, let them make this fun drink with you!
-3- Chilled Sweet Strawberry Pina Colada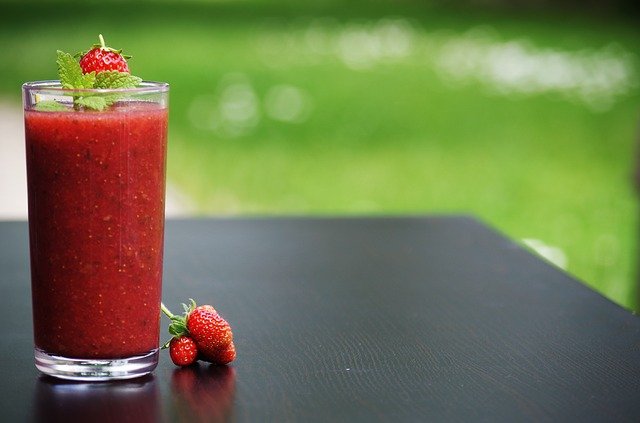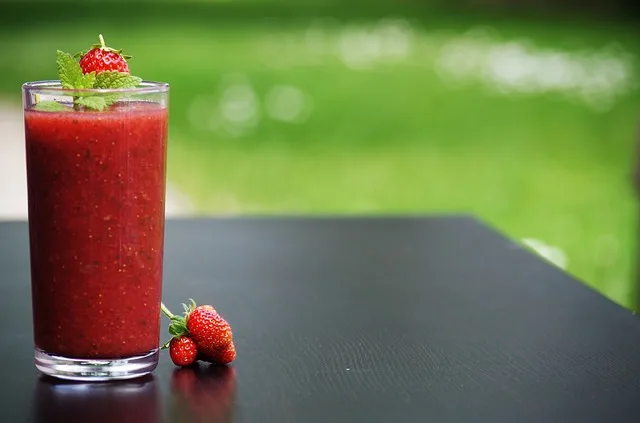 Ingredients:
1/2 Pint of Fresh Strawberries
4 Ounces of Pineapple Juice
2 Tablespoons of Sugar
3 Ounces of Rum
3/4 Cup of Mango Juice
Sprig of Mint
1/4 Cup of Crushed Ice
2 Ounces of Triple Sec
Instructions:
Add strawberries and sugar into a food processor or blender. The strawberries can be cut into smaller pieces in this stage to make this step more manageable. If using a blender, you can add the pineapple juice in this step to make blending easier since pure strawberry puree may be too thick.
Transfer the pureed sugar and strawberries to a pitcher. Add the pineapple juice, white rum, mango juice, and the triple sec. Mix all of your ingredients until completely incorporated.
Chill. Place your mixture in the refrigerator for at least 1 hour before serving.
Prepare and serve. Pour your mixture into a martini glass or any other glass of your choice. Garnish with your sprig of mint.
Strawberries are a great addition to any drink. If you really want to have the great taste of Pina Colada but also want to try something a bit different, this recipe is the one for you. This drink has a beautiful red glow that is sure to make your mouth water on those hot summer days.
Ideas and Tips
If you need to make enough Pina Coladas for a number of guests, just double or triple each batch. In addition, if you are wondering why you need to add heavy cream, there's a good reason. The cream will give the drink a luscious creamy smooth texture which you won't be able to resist. Also, if you want your drink to taste extra fresh, juice a fresh pineapple. The more fresh ingredients you can use in your recipe the better.
Another thing, you may already know that coconut cream is sometimes replaced with milk. However, for the best results, do not make this switch. Don't be concerned about the fat content of coconut cream. If you're going to treat yourself a real and authentic Pina Colada, substitutions aren't allowed!
For alcohol, you can add either white or dark rum. Actually, go ahead and alternate between the two to see which you prefer. Also, when adding ice, be sure not to add too much. Too much ice will water down your drink.
Final Thoughts
I can still remember back to the days of my childhood when my mom would make us kids this fancy and tasty drink. I even remember that I oftentimes couldn't remember what the drink was called when I'd try to beg her to make it again. Happy memories are things to be treasured. We hope these simple recipes enable you to create your own happy memories with your friends and family.
If anyone in your family hasn't ever had a Pina Colada before (especially children), do them a treat and make this essence of the tropics ASAP. Trust me, they'll never forget that happy memory.
---
Do you have any Pina Colada making tips? Let us know. Comment below.
Enticingly Simple-