Quick and Easy Homemade Face Wash: Your Skin Will Love This
---
If you're like the rest of us normal people, you probably enjoy shopping. But as time goes on, it's become considerably more difficult to purchase personal care and hygienic items that don't contain nasty, harmful, or questionable chemicals and additives.
If you've ever picked up a facial cleanser with a really neat-looking bottle, then read the ingredients label, then said, "no way", you know exactly what I mean. So, let's stop and smell the roses. We don't need to buy what they put on the shelves. Not when there are far better alternatives in the home.
Homemade: So Easy a Cavegirl (or Caveman) Can Do It!
What are those ingredients that we actually like seeing on facial cleansers that claim to be all-natural? A simple Google search or a brief perusal at your local natural goods store will reveal an endless list of exciting ingredient opportunities.
To list a few: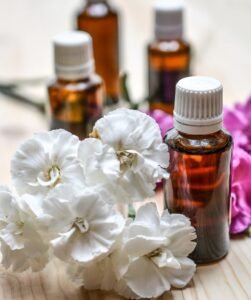 Aloe vera gel
Vitamin E
Cucumber Juice
Coconut Oil Variations
Apricot
Clay ingredients
Rose water
Mint
Beneficial Herbs
…and the list goes on.
The short list above will reveal that any one of us can easily get our hands on any number of healthy ingredients. It really is quite simple to get the ingredients needed to make face-wash your skin loves. I know that none of us have ever used harmful chemicals on our skin before (yeah, right!), but sometimes I almost felt like my skin just cringed as I went to lather up my face. Plain and simple, ladies, there's no need to make your skin cringe ever again!
Natural Facial Cleanser: Chamomile Facial Cleanser Recipe
Did you know that chamomile has been shown to reduce inflammation and dermatitis? Not only is this wonderful little flower great for upset stomachs as a sweetly mild and aromatic tea, but it's also quite beneficial for skin health. Check out the below recipe from our friends at DIY Natural:
Ingredients:
1/4 Cup Liquid Castile Soap
1/4 Cup Brewed Organic Chamomile Tea
3/4 Teaspoon of Carrier Oil (olive, fractionated coconut, avocado, sweet almond, grapeseed, or any other of your choosing)
8 Drops Essential Oil of Your Choice
Optional – Several Drops Vitamin E Oil
Mixing Instructions:
To begin, all you'll have to do is brew a strong cup of chamomile tea. Go ahead and set aside 1/4 cup of your brewed tea for the recipe, then enjoy the rest as you mix up the ingredients for your cleanser. While the 1/4 cup of tea is cooling down a bit, combine your other ingredients in a small bowl. Once your tea cools completely, add it to your mixture. Once everything is mixed well, place the cleanser in any container of your choice and label it accordingly.
Natural Facial Cleansers Around the House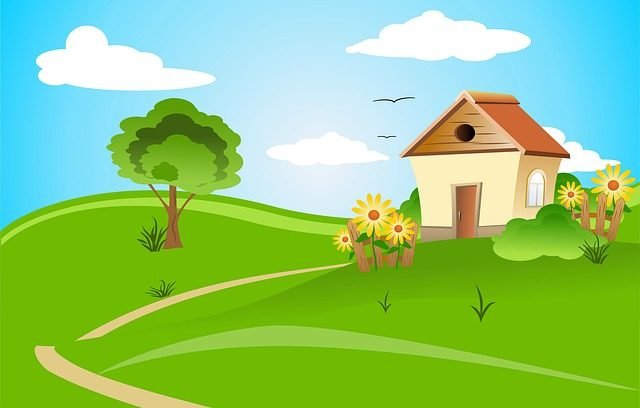 If you're really in a bind and you don't have the time or ingredients to make your own facial cleanser, you'd be surprised at what you can use around the house for your cleansing needs.
Who would have thought that facial cleansers could be found in your kitchen? Apple cider vinegar, mayonnaise, bananas, and other random items can be effective as ingredients in natural facial cleansers or used by themselves for optimal skin health. Say goodbye to harsh commercial cleansers; they just aren't necessary.
Yogurt –
Lactic acid exfoliates skin to get rid of dead skin cells. Protein helps to tighten pores and decreases the appearance of wrinkles and fine lines. The good news is that plain yogurt not only encourages healthy digestion but also helps detoxify skin. Yogurt is rich in these two compounds: 1.) Lactic Acid (an alpha-hydroxy acid) and 2.) Protein. So, it has inherent benefits for healthier skin. By gently massaging a thin layer of yogurt onto your face, you'll loosen dirt and makeup. Leave it for a few minutes and rinse off with warm water.
Apple Cider Vinegar –
Apple cider vinegar is an excellently effective toner! Mix one part apple cider vinegar with two cups of water and shake the mixture well. Apply the toner to a clean face with a cotton ball. Let your face dry, and apply your usual moisturizer. Apple cider vinegar has a pH level of 5.5 which is very close to the ideal pH level for human skin. It is known to restore the pH levels of the skin to prevent clogged pores, soothe breakouts, and keep skin from becoming too dry or too oily.
Raw Honey –
It may sound strange, but you can actually use honey for your face (as discussed elsewhere). Raw honey (especially manuka honey) is packed with antibacterial properties that are good for the skin, especially for the acne-prone. Raw honey reduces oils and bacteria on the skin while keeping it moisturized.
To clean your face with honey, begin by wetting your face with warm water. Rub your hands together with a small amount of raw honey, then massage it into the skin in a circular motion covering all areas of the face. For deep pore cleansing, you may optionally leave it on your skin for 5-10 minutes. Once finished, wash it off with warm water and dry it.
Feel free to use raw honey every day because it is milder than soap. You may even add a bit of Vitamin C powder and essential oils to increase the benefits while also creating an aromatic experience.
Bananas –
Save some bananas for your next face treatment! Get a medium-sized banana, mash it up until it becomes a smooth paste, and gently apply it to your face and neck. Let it remain on the skin for 10-20 minutes and wash off with cold water.
There are also a number of facial mask recipes you can create with bananas. One simple recipe requires 1 banana, 2 tablespoons of honey, and ¼ cup of plain yogurt. Mix the ingredients together, then apply evenly to the entire face. Rinse after 2o minutes.
Oatmeal –
You may eat oatmeal for increased fiber intake and healthier digestion. But oatmeal is also great for making you look good on the outside too. Mix ½  cup of hot water and 1/3 cup of oatmeal. Let it settle for 2-3 minutes. Then, put in 2 tablespoons of honey, 2 tablespoons of plain yogurt, and 1 small egg white. Mix them well, and voila! You now have an oatmeal facial mask. Apply a thin layer of this homemade facial mask and let it sit for about 10 to 15 minutes. Rinse with warm water. It will leave your face feeling smoother and looking better.
Oatmeal is also a very well-known solution for soothing inflamed skin from skin conditions like eczema. If you're an eczema sufferer or prone to dry skin, grind up some oatmeal and add it to your next bath. Just make sure to clean your tub when you're finished!
Mayonnaise –
Why buy expensive facial creams when you've got mayonnaise? Gently spread whole egg mayonnaise on your face and leave it for about 20 minutes. Wipe it off and rinse with cool water. It is an effective soothing facial mask that leaves your skin feeling supple and clean.
Coconut Oil –
We already know that coconut oil is useful for a variety of things, including skin health. It has anti-microbial properties that eliminate dirt and bacteria without stripping your face's natural moisture-retaining oils. Using coconut oil on your face couldn't be simpler.
Just massage a very small amount of coconut oil into your face for around 30 seconds, then cover your face with a warm towel to open your pores and clear them of debris. Remove the towel after 15-30 seconds, then gently pat your face with a wet washcloth to remove excess oil. Once finished, pat dry.
Olive Oil –
This oil has helpful antioxidants and fats that help reduce free radicals and moisturize dry skin. It also helps relieve sunburn and irritated skin. For olive oil night cream, combine ½ cup of olive oil, ¼ cup of water, and ¼ cup of vinegar. It will also help to lighten up dark spots, clear clogged pores, and lighten up your skin.
Other Natural Oils –
Is your face prone to acne breakouts? Among the many natural solutions for acne-prone skin, you may want to try any variety of natural oils. Many natural oils are also high in polyphenols (natural anti-inflammatories).
Also, be sure to use oil rich in linoleic acid. After all, studies show that acne sufferers have low levels of linoleic acid in their skin surface lipids (source). Examples of these kinds of natural oils are safflower, rosehip, and hemp oils. Grapeseed oil and safflower regulate your skin's natural oil balance, especially if you have problems with acne.
If you're not prone to acne, use fatty acid and high oleic oils such as avocado oil and almond oil to nourish your skin and fight premature aging. Using your fingertips, apply a small amount of the natural oil mixture in a gentle circular motion. Put a warm cloth on your face and leave it for a few minutes to open pores, then gently rinse the oil with warm water.
Eggs –
For dry skin, beat the egg yolk and add a little bit of lemon juice or honey. Apply the yolk mixture to the entire face and rinse. This will relieve dry skin. For normal skin, beat both the egg yolk and egg white, then apply it to the face and leave it for 20 minutes. Once finished, rinse and apply a natural and light moisturizer. Your face will feel refreshed and renewed after this treatment.
Say No to Chemicals
With the endless naturally occurring substances and ingredients so readily available nowadays, there's simply no reason to inundate your face with harsh and potentially harmful chemicals. Every chemical you replace with a safe and natural alternative is just another step in the right direction.
Think healthy; think natural… Nuff said!
---
We're here for you and would love to hear about your experience with any of the natural solutions we've discussed. There are so many great ideas out there; feel free to share them below. We'd love to hear from you!
Enticingly Simple-