Best Flat Iron for Thick Hair: 3 Great Options for Salon-Like Results
---
Does your unmanageably thick hair drive you nuts? Do you want silky straight hair? With the plethora of quality hair-styling tools available today, any of us can have beautifully styled hair. With all the technology available now, transforming your thick hair can be done quickly during your morning routine. What's even better is that you don't have to spend an enormous amount of money at the salon or undergo damaging hair treatments just to have nicely styled hair.
By choosing the best flat iron suited for your hair type, you can easily manage your thick hair in an instant every single day! When choosing and shopping for flat irons, features such as iron plates, negative ion production, power cord length, and ergonomics should be considered. Also, if you're considering purchasing any flat iron in particular, ask yourself if there are any feature/s that would set that flat iron apart from others you may have looked at. Here's our list of three flat irons for thick hair that produce amazing results.
Brocato VIBRAstrait Oscillating Flat Iron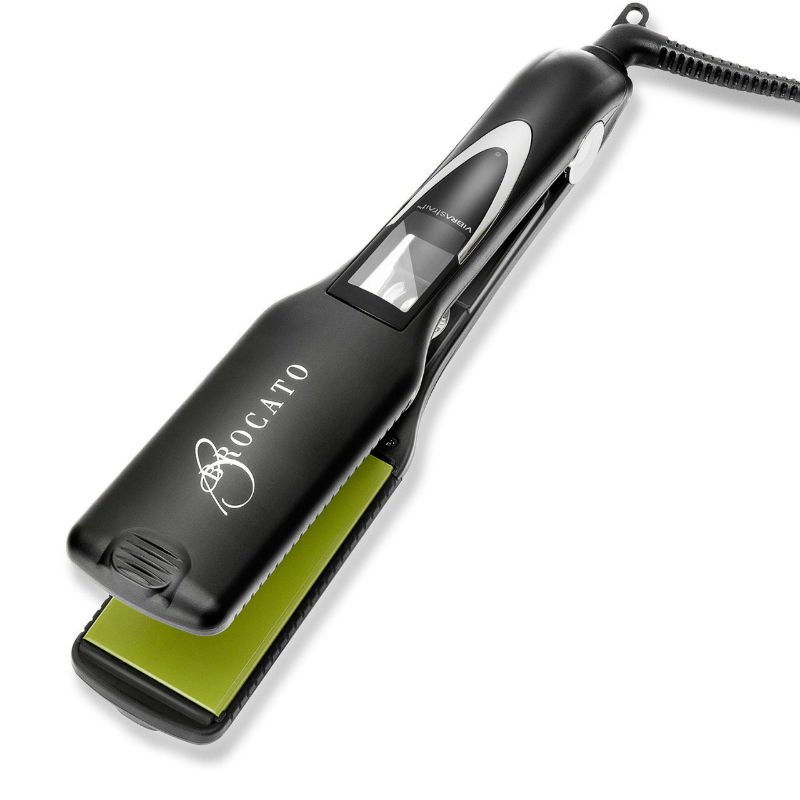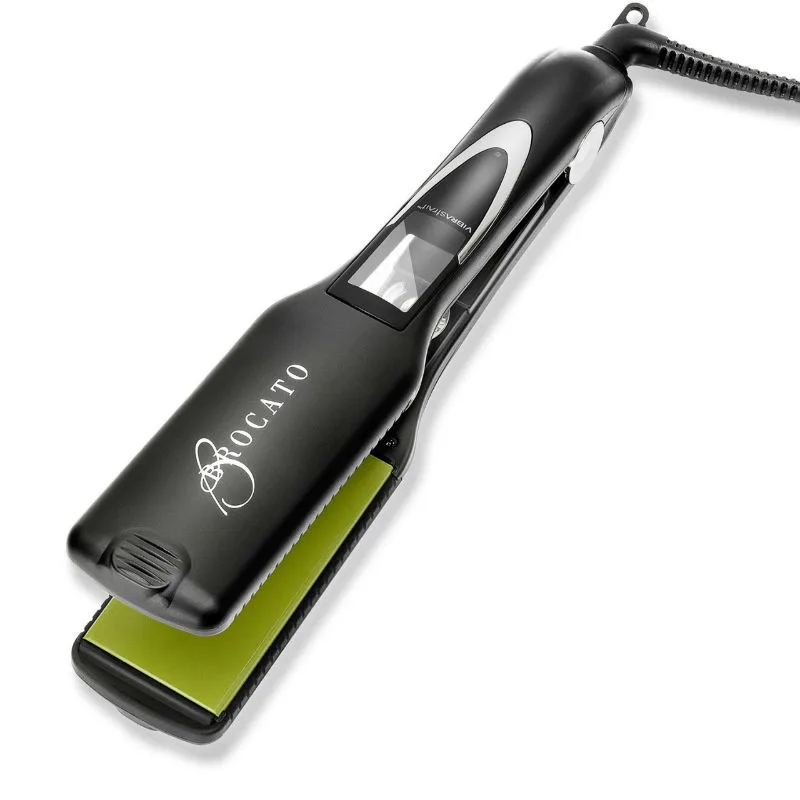 If you are looking for a flat iron that gives you the freedom and versatility to professionally transform your hair to a straight and silky look, this Brocato VIBRAstrait Oscillating Flat Iron is superior. If you're not familiar with the use of oscillation in a hair straightener, then you must get your hand on one of these because you'll never go back!
As you straighten your hair, you will have the option of turning on the oscillation feature on this straightener which will cause tourmaline ceramic plates to oscillate at 7500 times per minute.
The oscillation then works to "shuffle" your hair through the plates minimizing damage and pulling. Taking this straightener through your hair is like taking a hot knife through butter. This straightener truly couldn't be better. The combination of heat + vibration puts this hair straightener in a league of its own, leaving in the dust every other traditional hair straightener you've ever used.
Pros:
Attractive Design
Variable 190°-450° Heat Settings Adjustable for All Hair Types
360 Degree Swivel Cord
Oscillating Tourmaline Ceramic Plates (7500 vibrations/minute)
Locks in Moisture (Frizz Free Luxurious Shine)
Easy On/Off Switch for Oscillation Setting
Ideal for Thick Hair
Styling Time Reduced by 30-50% Due to Oscillation (No Pulling or Tugging)
Heats Up Rapidly
Sensors in Each plate Automatically Adjust for Consistent and Reliable Heat
Automatic Safety Shut-Off
3 Year Manufacturers Warranty
Cons
More Expensive Than Other Traditional Straighteners
The Brocato straightener is a real winner when it comes to styling tools used to create straight and lustrous hair. This model is more expensive than other hair straighteners, but that's because it should be due to the inherent quality, ease of use, and unique oscillation feature. Listen, ladies, styling our hair in the mornings is hard enough, especially since we seem to be in a hurry on a daily basis! Check out the video below from New York Stylist Sam Brocato, the creator of the VIBRAstrait.
So, if I need to spend more on a quality straightener that has a feature that will reduce my hair prep, I'm all over it! Brocato claims that this straightener cuts styling time by 30-50%; that alone is enough to make me at least want to try it out. On another note, the 3-year manufacturers' warranty is absolutely impressive, to say the least.
Companies that provide longer warranties do so because they're willing to stand behind the durability and performance of their products. Therefore, Brocato knows that they've designed a quality product and are willing to back it up with a superior warranty.
Kadori Professional Maxstyler Ceramic Tourmaline Ionic Hair Straightener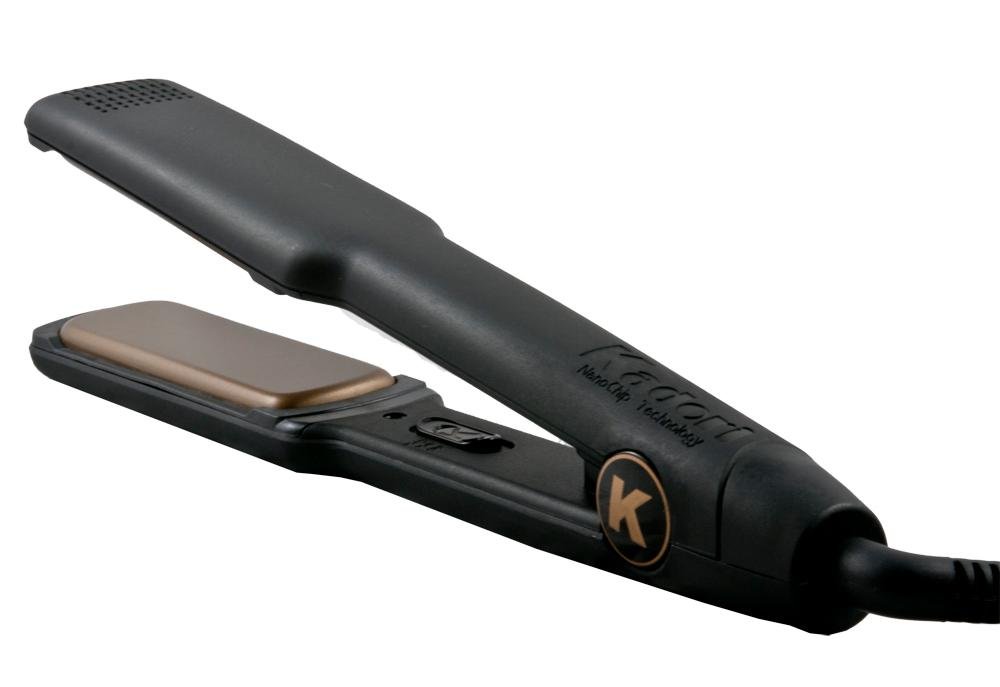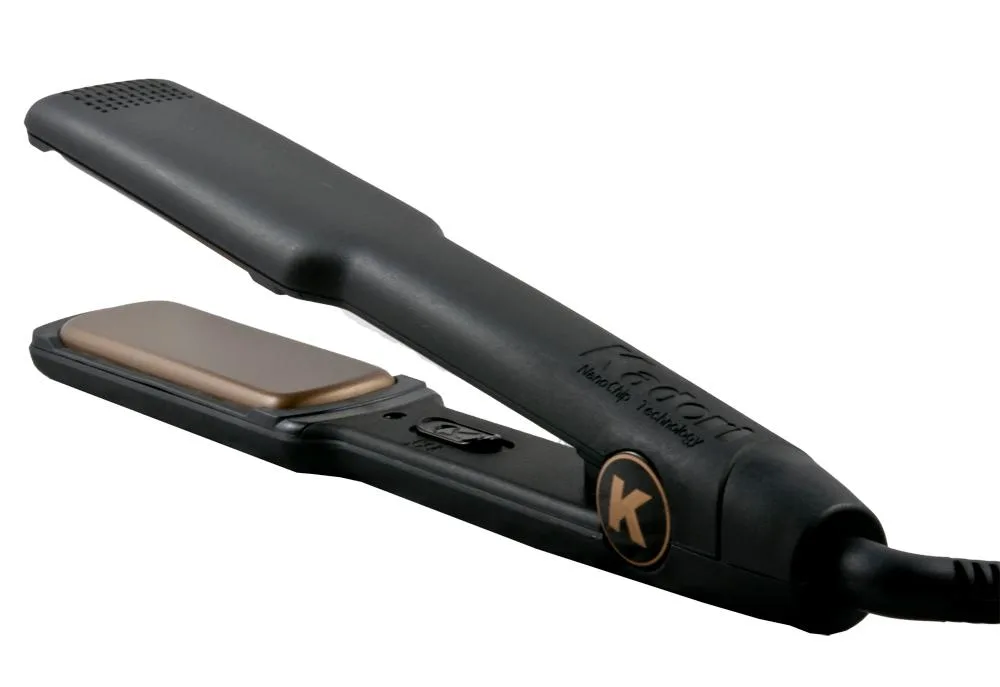 The revolutionary tourmaline ceramic styling technology characterized by the Kadori Professional Maxstyler Hair Straightener protects each hair strand from any heat damage while making it shiny and silky. It effortlessly irons hair with constant temperature and can even be adjusted depending on your hair type. The temperature is consistent with this model due to the sensor technology in each titanium plate. After gliding through your hair with this straightener, you won't be disappointed.
Pros
1.25 Size
Tripel-Layered Ceramic-Tourmaline Titanium Plates
Constant Temperature
Adjustable heat setting With Intelligent Hairsense Technology
Auto Shut-Off
Perfect for Managing Thick or Thin Hair
10ft Swivel Cord
Universal Voltage
Affordable
Cons
The Kadori Professional Max Styler Ceramic Tourmaline Ionic Hair Straightener is an affordable flat iron that can manage unruly hair. It features triple-layered plates to accommodate and straighten varying hair types safely and effectively, leaving behind a beautifully sleek shine. Like the other models mentioned, this one also has a swivel cord allowing for greater maneuverability when styling.
The temperature is constant as well, making it more manageable to style your hair with ease. The tourmaline ceramic styling technology keeps in natural hair moisture and protects hair from styling damage. What more can be said? This is a quality hair straightener that's affordably priced. While this straightener looks a bit boring, the performance and quality will not disappoint.
Remington S9520 Salon Collection Ceramic Hair Straightener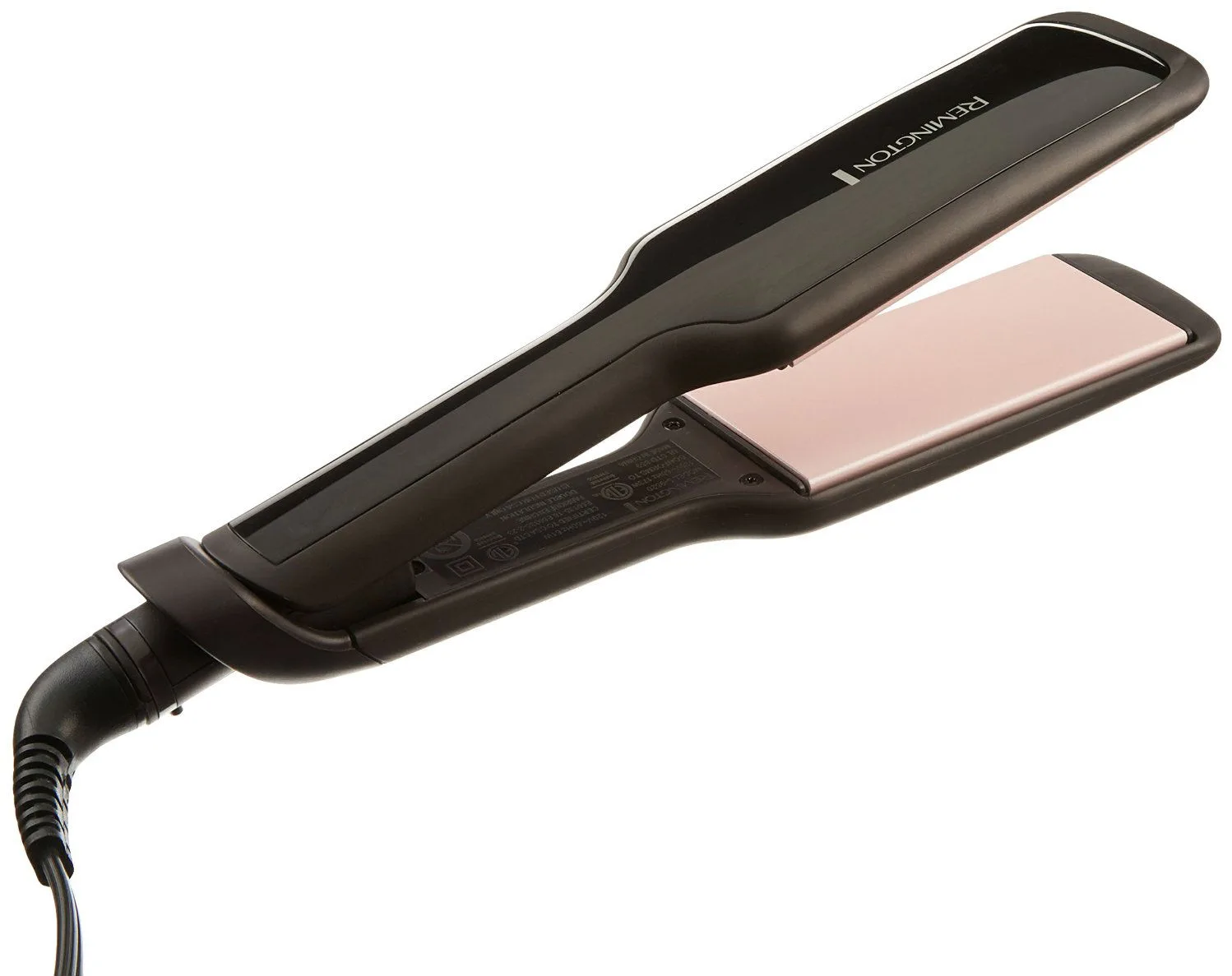 Got a date night, or in a rush for work? This two-inch plated flat iron immediately makes your thick hair smooth and silky for any occasion. With the combined advanced technology and high-performance ceramic coating, this Remington S9520 Salon Collection Ceramic Hair Straightener delivers professional, salon-smooth, and silky hair. It quickly heats up to 450 degrees Fahrenheit with a digital display and temperature lock so you can easily and quickly manage your hair.
It also features pearl-infused plates that create up to eight times smoother glide than most other traditional flat irons. As far as safety features go, this model does have an automatic shut-off when left untouched for a few minutes.
Pros
Auto Shut Off
Pearl Ceramic Technology
Pearl Infused Plates
2-Inch Plates
Sleek, Modern Design
Heat Settings Up to 450 Degrees
Dual Layer Ceramic Coating
Straightens Hair Quickly
Heats Up Quickly
Swivel cord
Push Buttons
Digital display
4 Year Warranty
Cons
Handle Gets Hot
Stiff Handle Lock
The Remington S9520 Salon Collection Ceramic Hair Straightener is a smart buy for managing your thick, unruly hair in an instant. Whenever you need it on the fly, it quickly heats up and reliably transforms your thick hair to a feel that's smooth and silky. Its swivel cord also allows for easy movement around your head, so you're better equipped to conveniently work your hair all by yourself.
However, the only drawback is that the handles behind the ceramic plates tend to get hotter than one would like. All in all, this is a great budget straightener.
Conclusion
If you're hunting for your next hair straightener for thick (or thin) hair, the Brocato is the best choice due to its oscillation technology. However, it is higher priced than the other two options we noted here in this post. That being said, it's well worth the money with a 3-year warranty. If the price of the Brocato is too steep for you, the Kadori and Remington will not disappoint either. While they won't boast the same performance, ease of use, and features of the Brocato, they're still solid choices when it comes to hair straighteners.
Whatever the case, if you choose one of the three straighteners that made it on our list, they'll all serve you quite well. We all want salon-like results and can now achieve those results as long as we have the right tools. If your current hair straightener doesn't impress you, ditch it and buy one that will continue to impress day after day. After all, styling your hair shouldn't have to be frustrating or boring!
---
There are countless quality hair styling tools on the market today, as well as endless junk. Tell us about your experiences, good and bad!
If you have a straightener that you absolutely love, or hate,  or if you've tried any of the ones I mentioned here, please share your experience!
Enticingly Simple-